All the benefits of a newly constructed house, but without waiting time.
Radarweg 288 is a newly built apartment in Amsterdam Vertical (apartment number 124). The apartment will be completed around end of 2022.
Site visits are possible. Call our office for a personal tour.
The plants along the green facade have already been planted and will beautify the building even more in the coming period.
After this you can finish the apartment according to your own wishes. At the beginning of 2023 you can already live in your own newly built apartment with parking space.
Building number 124 is located on the corner of the 4th floor and has three bedrooms and two bathrooms. The living room alone in more than 60m2. The large living, the two balconies and bathrooms are the highlights of this sizeable apartment.
Sustainable and future-proof
The apartment will be completed including all installations, such as underfloor heating and floor cooling throughout the house, there is also triple glazing. The house is gas-free and completely future-proof.
The energy for the homes in Vertical is supplied by its own geothermal source. The houses are cooled or heated with heat pumps. A cheap and sustainable form of energy.
The apartment is equipped with luxurious sanitary and tiling, beautiful Svedex interior doors and Heijmans SlimWonen robotics. The architect has already designed the layout of the living floor and bedrooms. As a buyer, you place the kitchen yourself, as do the floor and wall finishes. \as a result you can make the apartment completely fit your own taste.
Amsterdam Vertical
The complex will of course be equipped with an elevator and there will be a basement with car and bicycle parking facilities.
Vertical goes further than just living. The complex offers facilities that make your life easier and more interesting or where you can de-stress after a busy working day. With Shared Mobility, Shared Facilities and space to meet your friends or new people, such as a gym, two guest rooms and a room to celebrate your birthday for example on the Shared Living.
In Vertical you even have a vertical garden at height with a beautiful view. The garden landscape extends to all floors with the green facades of the building.
Purchase price
Apartment 124 has a purchase price of € 796.500 (cost for transfer for seller). The annual ground rent is € 1,028 per year. The ground rent is tax deductible if the house is your main residence. The ground lease can be bought off perpetually for an amount of € 41.207.
A parking space can be purchased for € 40,000, including perpetual surrendered leasehold. The price for the parking space excluding ground lease is € 38,306, the annual ground rent is then € 47.
Site visits are possible. Call our office for a personal tour. We are happy to show you around personally.
Read more
Highlights
Radarweg 288
Wijk: Bedrijventerrein Sloterdijk
Postal Code: 1043 NV
Location: Amsterdam
Price: € 796.500 k.k.
Status: Ingetrokken
Living space: 128 m2
Rooms: 4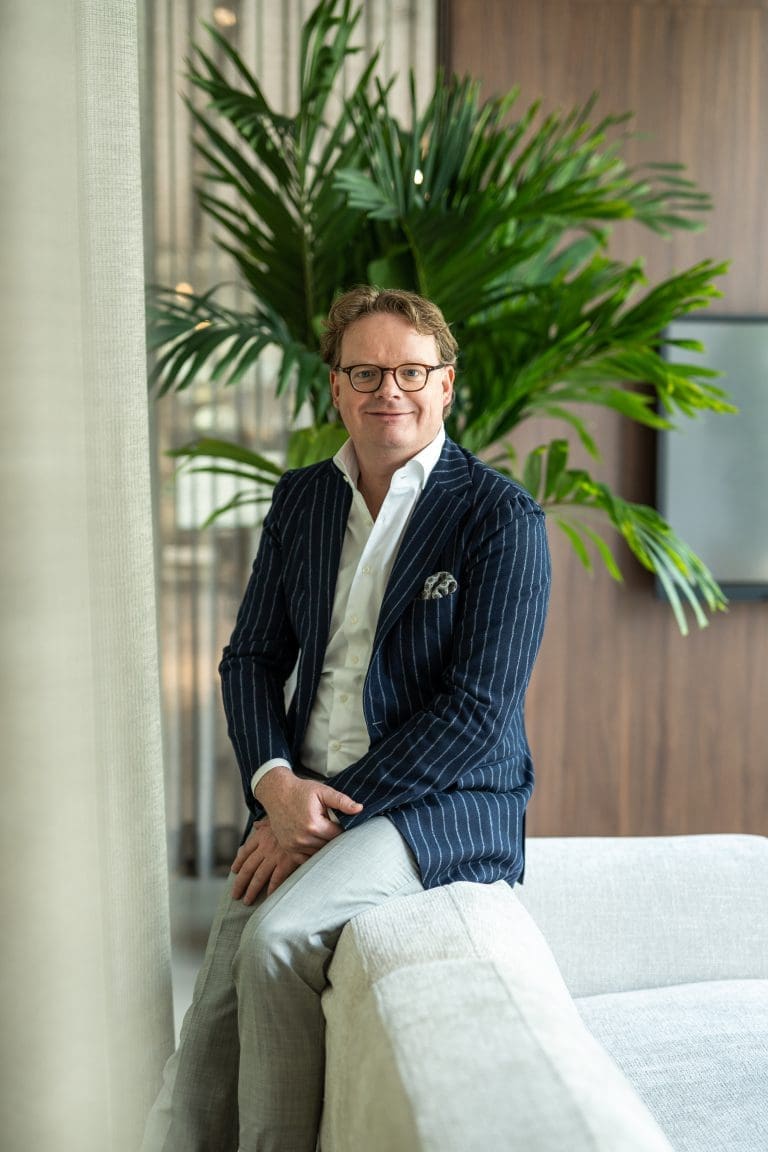 Broker
Gernant van Alphen
Call or email for an
appointment
020-3052662
info@ramonmossel.nl
Address
A.J. Ernststraat 555
1082 LD Amsterdam
Find your new home
Request viewing
Heb je interesse in Radarweg 288 – Amsterdam? Laat je gegevens achter en wij nemen contact met je op.