OPEN HOUSE Duynpark Castricum
On Saturday December 17th 2022 we will have an Open House. You are very welcome to join the Open House at the building site or at our office at A.J. ernstraat 555 in Amsterdam. You can park your car for free in the Gelderlandplein parking garage.
At the Open House we will be happy to inform you and asnwer any questions you may have.
----------------------
Oude Parklaan 102 in Castricum.
Start of construction Q1 2023, finished by end of 2024.
Beautiful, luxurious and spacious double corner ground floor apartment with garde/terrace of 141 m2 facing east/south/west in the chic Duynpark development located in beautiful Duyn en Bosch area. This is the largest apartment in Duynpark.
Duynpark comprises 48 apartments for residents aged 50+. Facilities in the complex include a swimming pool, gym, sauna and physiotherapy. All homes will be fully finished if you choose so. Finishing is included in the price of your apartment.
Each house has its own parking space, multiple parking spaces are available. The insulation standards are unprecedentedly high, the gas-free building will be equipped with electric heat pumps, solar panels, underfloor heating and cooling, plus triple glazing.
Carefree enjoyment, as we like to say.
Apartment 1/Oude Parklaan 102
This extremely luxurious apartment is a special home for several reasons. With a living area of 246 m2 and a terrace of 141 m2, it is first of all one of the largest apartments in Duynpark. Second, it is a so-called kangaroo house. The very spacious house includes an apartment of approximately 40 m2 that can be used as a guest house, for a child living at home or as a home office. The kangaroo house has its own hall, living room and open kitchen, bathroom, bedroom and storage and laundry room.
Due to the location of this apartment on three sides of the building, the terrace/garden is very large and there are many windows and patio doors to the outside. If you still wish to amend the layout shown on the floorplan, that is possible in consultation with the contractor.
Features:
- Purchase price € 1,770,000 including costs for transfer (in Dutch: vrij op naam)
- Ground floor, double corner apartment east/south/west facing
- living area 246 m2
- surface area living room 98 m2 with open kitchen and large cooking island
- ceiling height 3.07 m
- private terrace/garden of 141 m2
- three bedrooms and 1 bathroom in 'main apartment'
- internal kangaroo apartment of 40 m2 with living, kitchen, bathroom and bedroom
- double indoor storage/laundry room
- great accessibility, extra spacious hall, extra wide doors
- oak floor
- kitchens with Miele appliances and Quooker tap
- high-quality finished bathrooms
- plastered walls and ceiling
- videophone door opener
- BringMe lockerwall at the entrance for all-day delivery
- private parking space and storage in the basement
- free extra (visitor) parking spaces in and around the building
- elevator from garage to apartment (without any steps)
Oude Parklaan 102 is part of the new Duynpark development in Castricum. The sale has started and about 70% of the apartments have now been sold. Of all the beautiful apartments, this apartment is available amongst others. We will be happy to discuss the possibilities with you.
Some of the advantages of the Duynpark development:
- Planned start of construction: March/April 2023
- Delivery planned: end of 2024
- Fixed price (no risk of price increase)
- Environmental permit has been completed
- Warranty on quality of construction and guaranteed on-time delivery
Between the lush green dunes, the rich forest and dune area and the countless winding paths you will find the Duin & Bosch estate. A place with a rich history. The estate is part of the National Park Construction Monument. We are developing an exclusive residential project in this beautiful place. Completely in the style of the monumental buildings and the houses of the adjacent Koningsduin. An optimal quality of life is central here. Enjoying everything the area has to offer, modest luxury and plenty of attention for well-being. That's Duyn Park.
With Duynpark we are committed to an optimal quality of life. The tranquility, the space, the greenery and the expansive surroundings already provide the right basis for this. We respond to different wishes and needs. In the heart of the building is the inn for recovery. Here you will also find the luxurious swimming pool, the infrared sauna, the fully equipped fitness room and a physiotherapist. Spread throughout the building you will also find three elevators.
More information on www.duynpark-castricum.nl
Read more
Highlights
Oude Parklaan 102
Wijk: Bakkum
Postal Code: 1901 ZZ
Location: Castricum
Price: € 1.770.000 k.k.
Status: Ingetrokken
Living space: 246 m2
Rooms: 6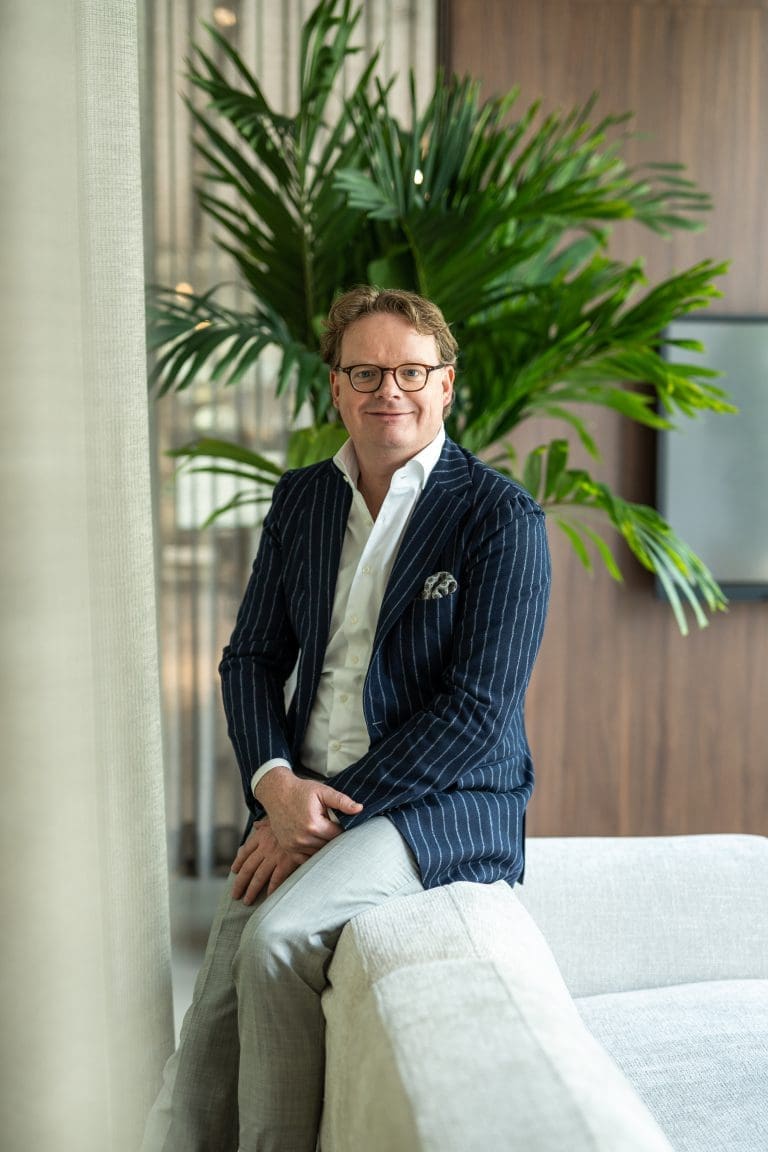 Broker
Gernant van Alphen
Call or email for an
appointment
020-3052662
info@ramonmossel.nl
Address
A.J. Ernststraat 555
1082 LD Amsterdam
Find your new home
Request viewing
Heb je interesse in Oude Parklaan 102 – Castricum? Laat je gegevens achter en wij nemen contact met je op.