Corner apartment with a beautiful finish measuring 107 sq m, right next to Theo van Goghpark. The home is wonderfully light and airy and has a deluxe kitchen-living room, large balcony that catches the evening sun, two bedrooms with the option to create a third, and a designer bathroom. What's more, you'll enjoy fantastic waterside views – and even have a dedicated parking space in the garage!
Layout:
The apartment is located on the fourth floor and is accessible by the stairs or the lift from the very well-maintained entrance. A spacious hallway provides access to all rooms. The living room gets lots of natural light thanks to its corner aspect and numerous windows. The location of the complex also means you get attractive and varied views. The living room houses a deluxe kitchen and opens directly onto the roomy balcony/terrace measuring 12 sq m, where you can enjoy the evening sun while taking in the gorgeous view. The largest bedroom features a chic, expert finish, and it would be easy to split this room to create two smaller bedrooms. The second bedroom benefits from a wealth of storage space. The bathroom also has an amazingly luxurious appearance and offers a bath, walk-in shower and double sink unit with storage unit. The hallway also provides access to a generous storage unit with features including space for your washing machine and dryer and a separate toilet. The entire home is beautifully styled and comes with genuine wood floors and recessed spotlights. You have a dedicated parking space and external storage underneath the building.
Local area:
The home is located in the central Haveneiland area of the well-laid-out, child-friendly neighbourhood of IJburg. IJburg's many waterways give it a nautical vibe, and the harbour and sailing club are the heart of the area. The marina is a lovely place to get together with friends in one of its bars and restaurants. You'll be spoiled for choice if you're looking for recreation options, at what used to be known as Blijburg on the beach, Theo van Goghpark and Diemerpark. IJburg borders the banks of Diemerpark: a nature reserve that's as big as Vondelpark, where you can jog, roller skate and cycle to your heart's content. There are appealing cycle routes to a range of places, such as Muiden. The park even has its own beach, plus a football club and hockey club. You can play tennis at Rieteiland Oost. Thanks to its many play areas, schools and childcare options, this is a lovely place for children to grow up. Haveneiland benefits from several primary schools, the IJburg College (VWO, HAVO and VMBO), healthcare facilities and childcare centres. Get your day-to-day groceries from the shopping centre with its independent fresh produce shops, plus a large Albert Heijn supermarket, HEMA, great restaurants and popular cafes. Muiden shopping centre includes a Maxis and is only five minutes away. On tram 26 you can be at Amsterdam Central Station in under 15 minutes, and a journey of about a quarter of an hour on bus 66 will take you to the Arena. There is also easy access by car to several main roads on the A10, A1, A2, A9 motorways and to Schiphol Airport.
At a glance:
- Completed in 2009
- Living area measuring 107 sq m (in accordance with NEN 2580)
- Balcony measuring 12 sq m that catches the evening sun and offers lovely views
- 5 sq m of external storage
- Dedicated parking space in the garage
- Energy-efficient home with energy label A;
- Corner location guaranteeing abundant natural light
- Right next to Theo van Goghpark
- Very well-maintained home
- Option to easily create a third bedroom
- Living room and hall benefit from under-floor heating
- Professionally managed home owners' association with long-term maintenance plan
- Service fees of €193 (incl. garage area)
- Ground rent bought out until 30 November 2057
- Lift
- Transfer subject to agreement
The property has been measured according to NEN2580. These measurement guidelines are designed to ensure that measurements are made in a uniform way in terms of useable floor area. These guidelines do not exclude the possibility of differences in measurements due to, for example, differences in interpretation, rounding or limitations when making the measurements.
This information has been compiled with due care and attention by our office. However, we cannot accept liability for any omissions or inaccuracies, or the consequences thereof. All sizes and dimensions are indicative. The buyer remains responsible for verifying all matters that are of importance to him/her. Our office is the real estate agency for the vendor of this property. We advise you to approach an NVM/MVA real estate agent to assist you with their expertise during purchasing. If you choose not to make use of professional guidance, this is deemed to mean that you consider your legal expertise sufficient to handle all associated matters. The General Conditions for Consumers of the NVM are applicable.
Read more
Highlights
Emmy Andriessestraat 356
Wijk: IJburg Zuid
Postal Code: 1087 LS
Location: Amsterdam
Price: € 589.000 k.k.
Status: Ingetrokken
Living space: 107 m2
Rooms: 3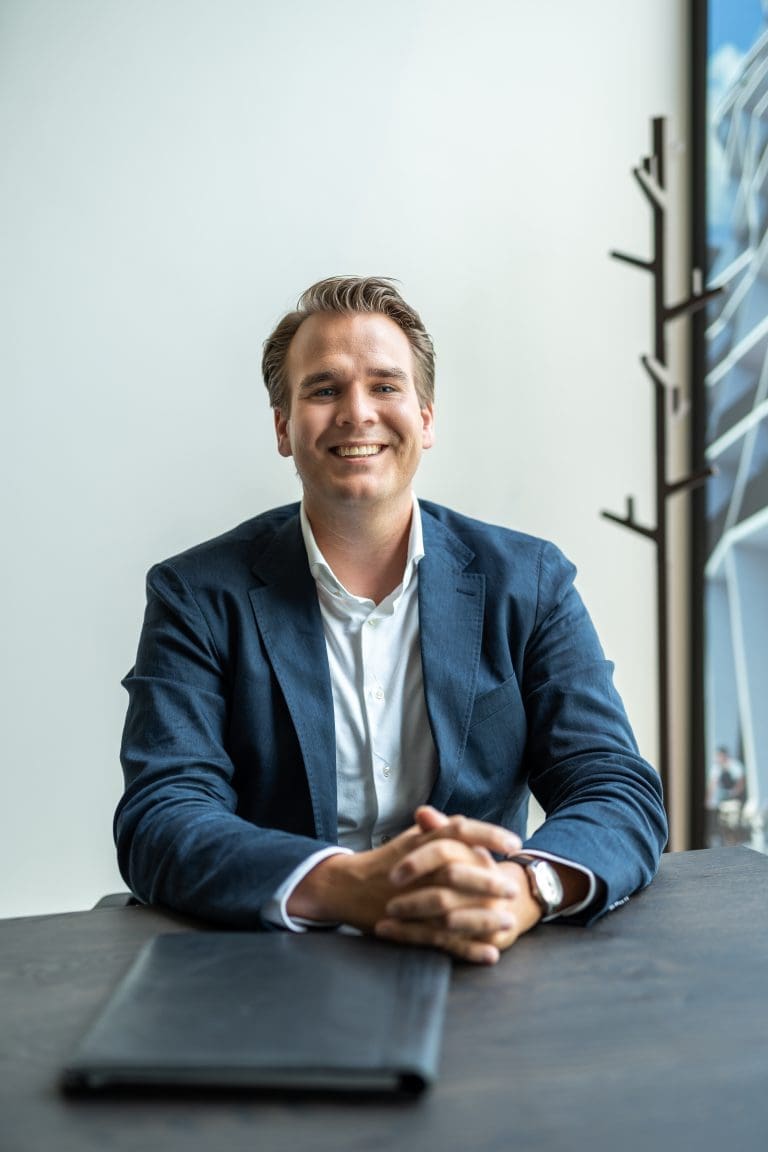 Broker
Steven van der Weijden
Call or email for an
appointment
020-3052662
info@ramonmossel.nl
Address
A.J. Ernststraat 555
1082 LD Amsterdam
Find your new home
Request viewing
Heb je interesse in Emmy Andriessestraat 356 – Amsterdam? Laat je gegevens achter en wij nemen contact met je op.